For those wondering why I haven't posted much lately it is because I have travelled back to England due to my father being seriously ill.
One thing lead to another and now I am stuck in England rather than being in Michigan with my wife.
Basically I rushed to England on a one-way ticket because my father was ill and now cannot afford to get back to the wife in the United States.
When things settle down and I'm back home posting will resume to its usual irregular schedule.
In the meantime if anyone wants to help out by donating or just spreading the word: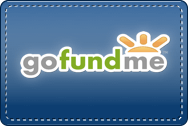 Thank you very much in advance.